Melissa Rift
Master Taster for Old Forester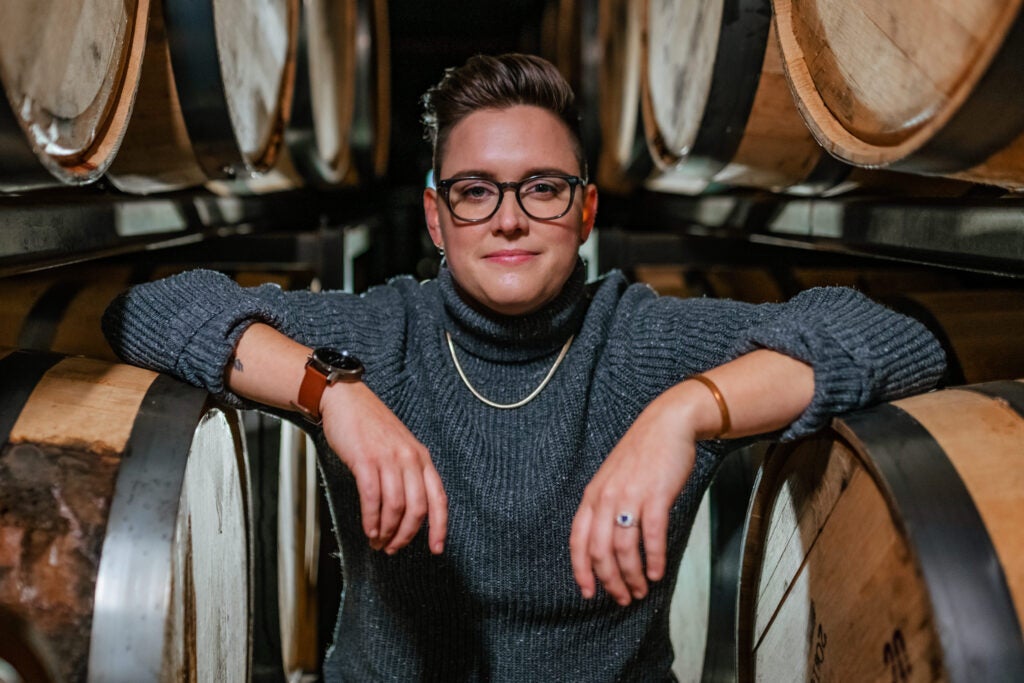 A Louisville native, Melissa began her career as a tour guide in the whiskey industry, educating consumers about America's Native Spirit. 
She held leadership positions at distilleries in Kentucky and managed single-barrel programs before joining Old Forester in November 2022.
Melissa authentically understands the rich culture of Kentucky bourbon and shares Old Forester's rich history and quality products with retailers, bartenders, media and consumers across the nation.
In 2023, Wine Enthusiast magazine named Melissa to its prestigious Future 40 list of winemakers, distillers and others leading in the wine and spirits industries.
"Old Forester has an authentic history as the country's first bottled bourbon – and the only American Whiskey to exist before, during and after Prohibition," Rift said. "There's nothing better in the market."
She and her wife, Brittany, live in Louisville with their two dogs and two cats.