Old Forester 100 Proof
loading eRetailer data...
A favorite of bartenders, 100 proof honors the legacy of founder George Garvin Brown, who put his signature on every bottle. And this bourbon is definitely one he would be proud to have his name on today.
Handpicked from select barrels, Old Forester 100 proof is a rich, complex bourbon. Spicy, robust, and bottled at 100 proof to maintain its distinct character and full flavor profile.
2019 International Spirits Challenge - Gold | Straight Bourbon 10 years and Younger
2019 Whiskies of the World - Gold
2018 Ultimates Spirits - 92, Great Value
2018 American Whisky Masters - Gold Medal, Bourbon Premium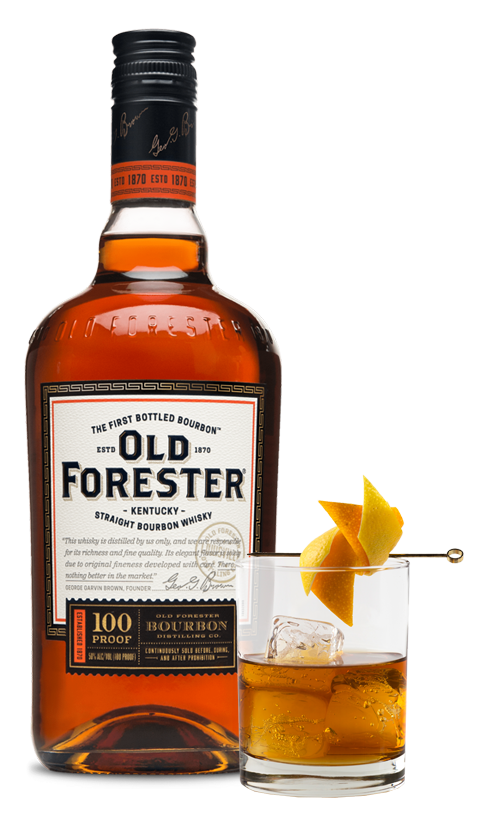 Aroma

Strong, sweet coffee laced with chocolate, creamy butterscotch and a hint of liquorice.

Taste

Ripe apple and other sweet fruit, bakery spice (clove and nutmeg), and toasted oak.

Finish

Sweet and light, with hints of oak and apple that linger a bit.
You won't find a
finer family.
Old Forester 86 Proof
Old Forester Rye Whisky
Old Forester 1910 Old Fine Whisky
Old Forester 1920 Prohibition Style Whisky
Old Forester President's Choice Bourbon
Old Forester Statesman Bourbon
Old Forester Mint Julep
Old Forester Single Barrel 100 Proof
Old Forester Single Barrel Barrel Proof
Old Forester Single Barrel Rye
Old Forester 2020 Birthday Bourbon
The 117 Series: High Angels' Share
Old Forester 1870 Original Batch Whisky
Old Forester 1897 Bottled in Bond Whisky
Old Forester 100 Proof