Old Forester 1910 Old Fine Whisky
loading eRetailer data...
TWO BARRELS. ONE FINE BOURBON.
On October 22nd. 1910, a fire on the bottling line halted production of Old Forester. Mature whisky ready to be bottled, instead was stored in a secondary barrel. What emerged was a delightful whisky, remarkable enough to become an entirely new expressions – Old Fine Whisky.
Today mimicking this historic bottling, this unique expression of Old Forester has undergone a second barreling, granting it exceptional character, a smooth and sweet flavor and a clean, crisp finish. Entering the second barrel at a low 100 proof allows more of the sweet wood sugars to dissolve into the whiskey. 1910 Old Fine Whiskey is the fourth and final expression of the Whiskey Row Series, presented at 93 proof.
Gold Medal - San Francisco Spirits Competition 2023
The Ultimate Spirits Challenge - 93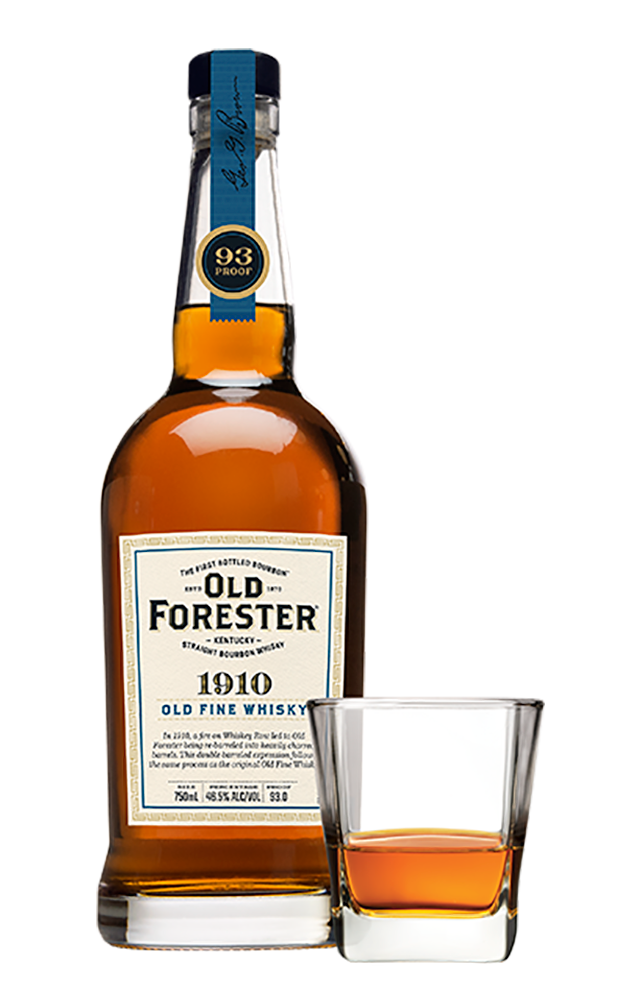 Aroma

Interlaced layers of buttercream, sticky toffee, cedar, and apricot.

Taste

Smooth, well rounded mingling of sweet oatmeal raisin cookie and milk chocolate leading into caramel corn and evolving spice.

Finish

Charred oak leads with a clean peripheral spice.
You won't find a
finer family.
Old Forester 86 Proof
Old Forester Rye Whisky
Old Forester 1910 Old Fine Whisky
Old Forester 1920 Prohibition Style Whisky
Old Forester President's Choice Bourbon
Old Forester Statesman Bourbon
Old Forester Mint Julep
Old Forester Single Barrel 100 Proof
Old Forester Single Barrel Barrel Proof
Old Forester Single Barrel Rye
Old Forester 2020 Birthday Bourbon
The 117 Series: High Angels' Share
Old Forester 1870 Original Batch Whisky
Old Forester 1897 Bottled in Bond Whisky
Old Forester 100 Proof