Old Forester 1897 Bottled in Bond Whisky
loading eRetailer data...
Old Forester 1897 Bottled in Bond is crafted to honor a watershed moment in bourbon history – the U.S. Bottled-in-Bond Act of 1897. This expression follows the Bottled in Bond standards that whisky must be aged in a federally bonded warehouse for at least four years, the product of one distillation season, one distiller and from one distillery and bottled at 100 Proof. The concept behind these regulations – the idea of 'sealed in quality' – was something Old Forester introduced in 1870, as America's First Bottled Bourbon.
2020 International Wine & Spirits Competition - Silver
2019 American Whiskey Masters - Master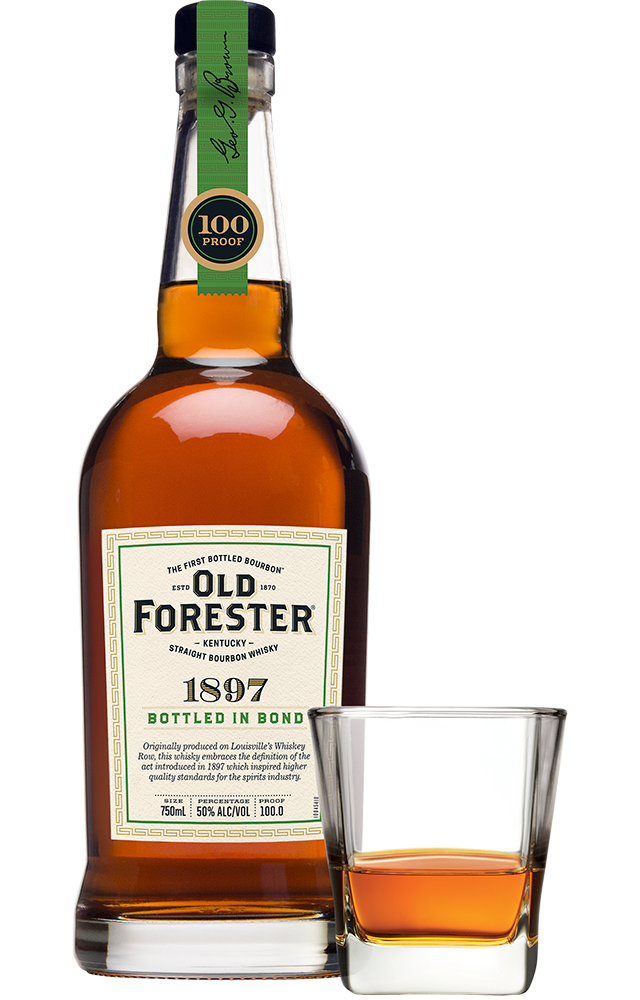 Aroma

Robust, intense caramel.

Taste

Rich vanilla with roasted coffee notes, spiced dark fruit and mature oak. Mouth-filling. Sweet and intense.

Finish

Deep fruit, spice and oak notes layered over dark caramel and vanilla. Big and bold.
You won't find a
finer family.
Old Forester 86 Proof
Old Forester Rye Whisky
Old Forester 1910 Old Fine Whisky
Old Forester 1920 Prohibition Style Whisky
Old Forester President's Choice Bourbon
Old Forester Statesman Bourbon
Old Forester Mint Julep
Old Forester Single Barrel 100 Proof
Old Forester Single Barrel Barrel Proof
Old Forester Single Barrel Rye
Old Forester 2020 Birthday Bourbon
The 117 Series: High Angels' Share
Old Forester 1870 Original Batch Whisky
Old Forester 1897 Bottled in Bond Whisky
Old Forester 100 Proof