Old Forester 86 Proof
loading eRetailer data...
Created in 1870, Old Forester is the only bourbon continuously distilled and marketed by the founding family before, during and after Prohibition. At 86 proof, Old Forester delivers a genuine bourbon experience, with rich, full flavor and a smooth character that is ideal for sipping neat, on the rocks, with a splash of water or in a classic cocktail.
2019 San Francisco Spirits Competition - Gold
2019 International Spirits Challenge - Gold | Straight Bourbon 10 years and Younger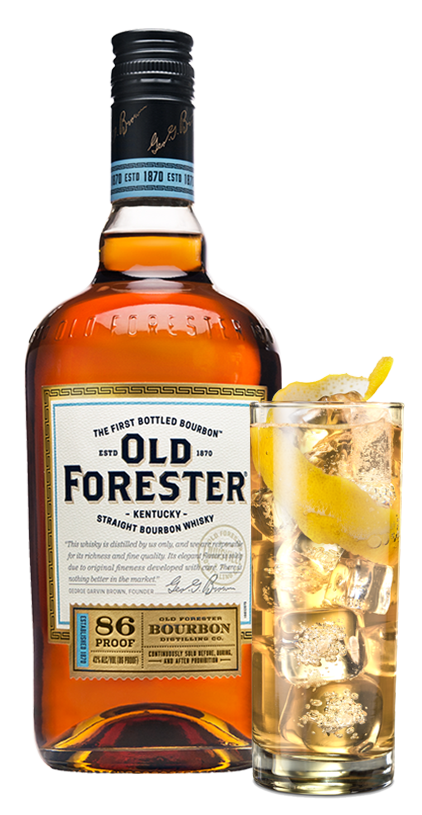 Aroma

Sharp and sweet, with a strong floral character that swirls with hints of mint, rich tobacco leaf and vanilla.

Taste

A touch of oak and pine provides a strong underpinning. Sharp at first, but softens quickly, with hints of oak, sweet corn and rye grain character. Spicy, with soft vanilla and light orange notes.

Finish

Long, warm and slightly drying. Nice level of sweetness.
You won't find a
finer family.
Old Forester 86 Proof
Old Forester Rye Whisky
Old Forester 1910 Old Fine Whisky
Old Forester 1920 Prohibition Style Whisky
Old Forester President's Choice Bourbon
Old Forester Statesman Bourbon
Old Forester Mint Julep
Old Forester Single Barrel 100 Proof
Old Forester Single Barrel Barrel Proof
Old Forester Single Barrel Rye
Old Forester 2020 Birthday Bourbon
The 117 Series: High Angels' Share
Old Forester 1870 Original Batch Whisky
Old Forester 1897 Bottled in Bond Whisky
Old Forester 100 Proof