Old Forester 2002 Birthday Bourbon
Barrels were soaked into thunderstorms prior to being filled which abbreviated the normal initial Angel's Share process. This is unusual because we usually don't let barrels get wet.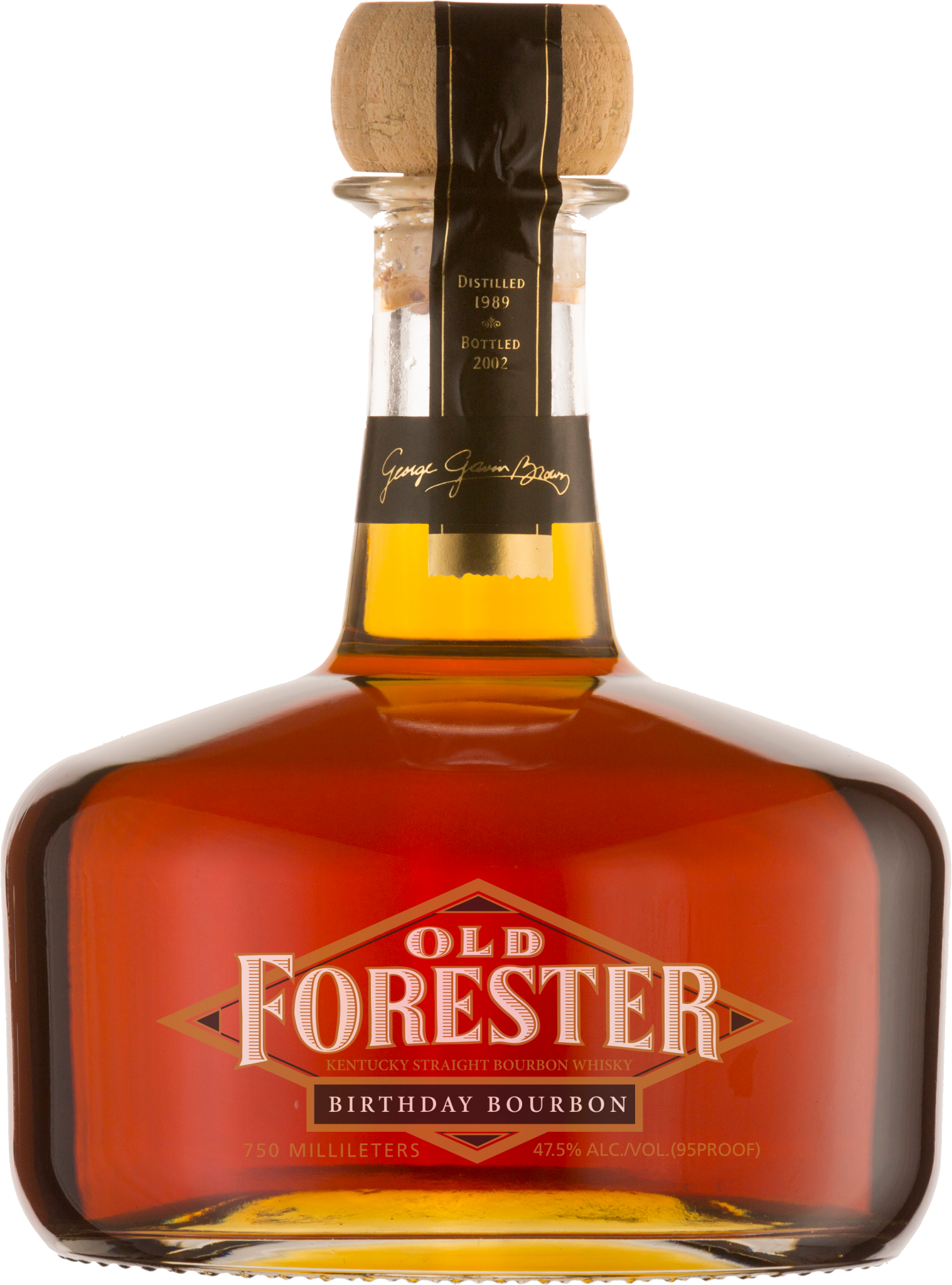 Aroma

Dark locust honey with a velvety, cognac orange hue.

Taste

A remarkably understated potpourri of dark chocolate, dried fruit, subtle vanilla sweetness with hints of pine and tobacco leaf. Add water and the aroma of seasoned oak, apple and orange drift out with a clean herbal mint patina. Soft oak notes, with a subtle sweetness, nice fruit (apples) and spice character.

Finish

Hints of mint and chocolate peek out as the bourbon breathes. Slightly drying, very sharp and clean.
Respect to the
aging process.
Old Forester 2020 Birthday Bourbon
Old Forester 2019 Birthday Bourbon
Old Forester 2018 Birthday Bourbon
Old Forester 2017 Birthday Bourbon
Old Forester 2016 Birthday Bourbon
Old Forester 2015 Birthday Bourbon
Old Forester 2014 Birthday Bourbon
Old Forester 2013 Birthday Bourbon
Old Forester 2012 Birthday Bourbon
Old Forester 2011 Birthday Bourbon
Old Forester 2010 Birthday Bourbon
Old Forester 2009 Birthday Bourbon
Old Forester 2008 Birthday Bourbon
Old Forester 2007 Birthday Bourbon
Old Forester 2006 Birthday Bourbon
Old Forester 2005 Birthday Bourbon
Old Forester 2004 Birthday Bourbon
Old Forester 2003 Spring Birthday Bourbon
Old Forester 2003 Fall Birthday Bourbon
Old Forester 2002 Birthday Bourbon