Old Forester 2011 Birthday Bourbon
This release was matured in barrels crafted from Northern and Ozark terroir sourced white oak. This resulted in the development of some rich fruit notes (Ozark) and deep, dark char (Northern) characteristics. The barrels were stored in Warehouses H and I, on the 1st and 6th floors. These locations exposed the barrels to the extreme heat and cool which resulted in a rich, complex maturation profile.
2012 San Francisco World Spirits Competition - Best Bourbon, Double Gold Medal
2012 Ultimate Spirits Challenge - 91, Excellent, Highly Recommended
Wine Enthusiast - 95
2012 Ultimate Spirits Challenge - 94, Excellent, Highly Recommended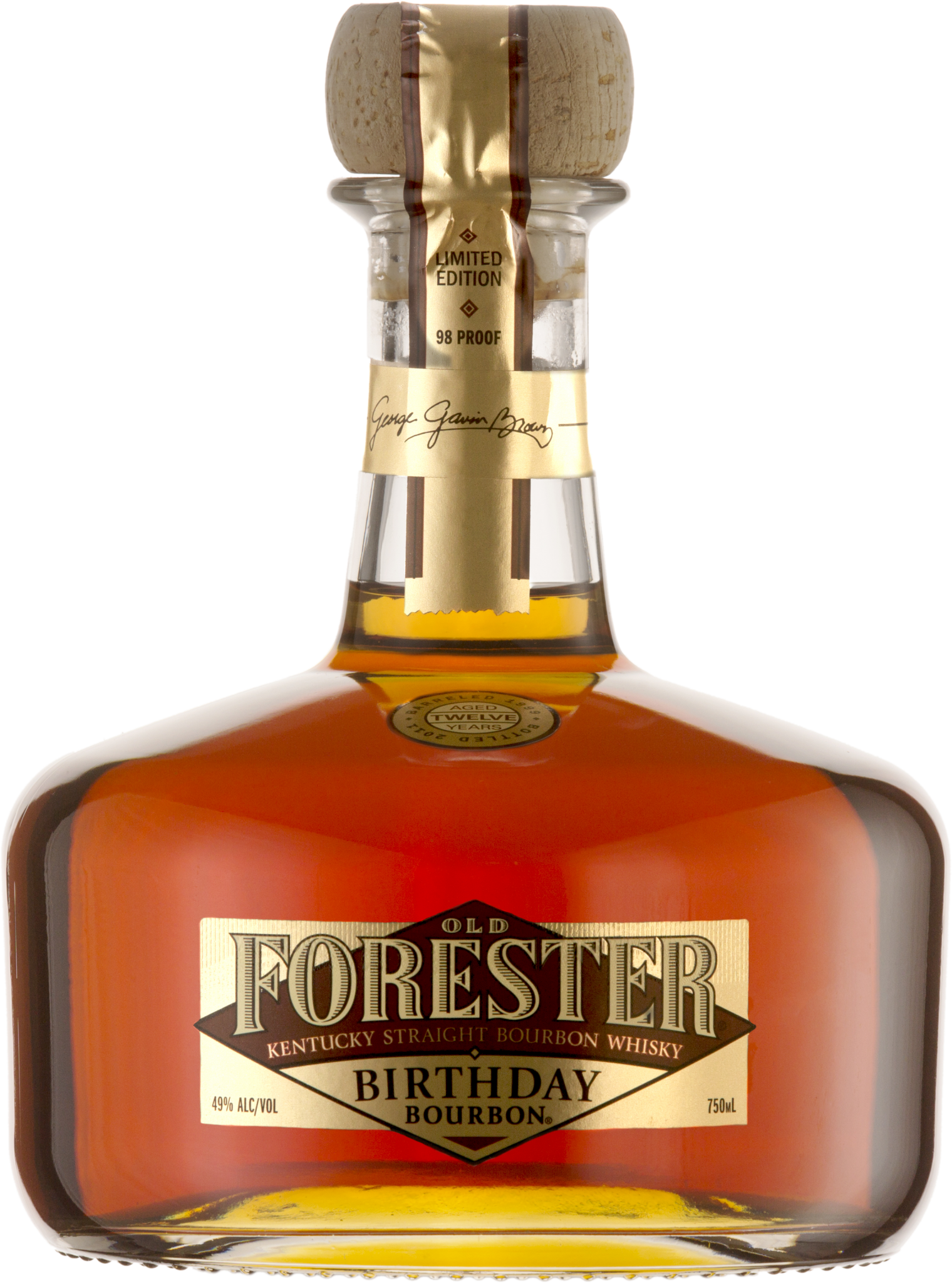 Aroma

Creamy toffee. Rich in dark caramel and chocolate notes with layers of toasted hazelnut, leather, blackberry fruit and spiced with hints of clove and cedar.

Taste

A complex array of red plum, blackberry and hints of citrus fruit covered with a layer of dark chocolate caramel and sharp honey underpinned with clove spice, anise, cedar and a faint hint of mint.

Finish

Big and warming with a subtly sweet oak and fruit character.
Respect to the
aging process.
Old Forester 2020 Birthday Bourbon
Old Forester 2019 Birthday Bourbon
Old Forester 2018 Birthday Bourbon
Old Forester 2017 Birthday Bourbon
Old Forester 2016 Birthday Bourbon
Old Forester 2015 Birthday Bourbon
Old Forester 2014 Birthday Bourbon
Old Forester 2013 Birthday Bourbon
Old Forester 2012 Birthday Bourbon
Old Forester 2011 Birthday Bourbon
Old Forester 2010 Birthday Bourbon
Old Forester 2009 Birthday Bourbon
Old Forester 2008 Birthday Bourbon
Old Forester 2007 Birthday Bourbon
Old Forester 2006 Birthday Bourbon
Old Forester 2005 Birthday Bourbon
Old Forester 2004 Birthday Bourbon
Old Forester 2003 Spring Birthday Bourbon
Old Forester 2003 Fall Birthday Bourbon
Old Forester 2002 Birthday Bourbon