Old Forester 2014 Birthday Bourbon
This lot of barrels was in the middle floors of Warehouse G and I which resulted in a very even temperature exposure.
San Francisco World Spirits Competition - Gold Medal
Ultimate Spirits Challenge - 97, Finalist, Extraordinary, Ultimate Recommendation
Gayot - Top 10 Bourbons
Cool Material - The Bourbon Bucket List: 15 Bourbons You Need to Try at Least Once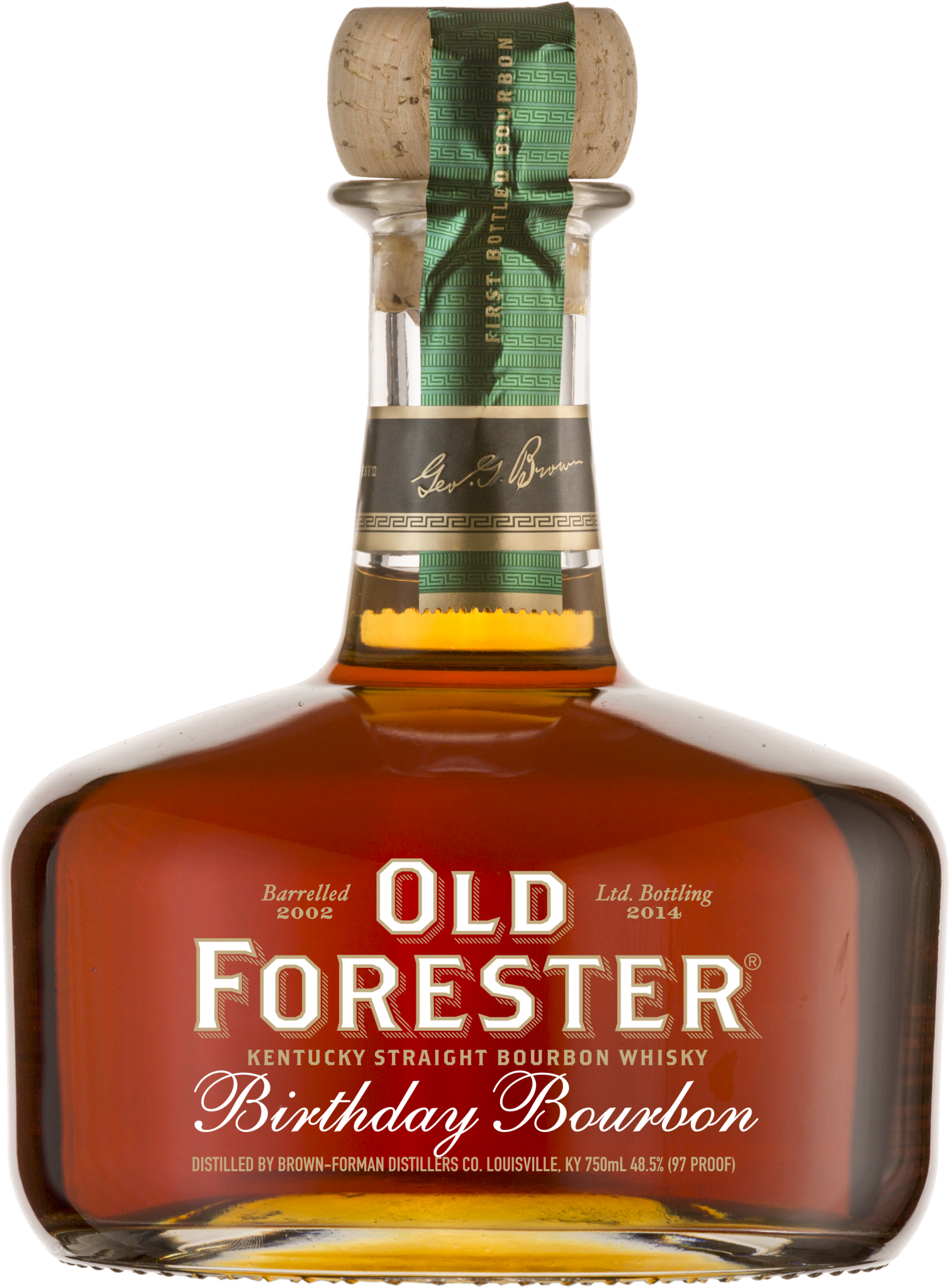 Aroma

Creamy soft vanilla bean, cinnamon spice and maple syrup, with a touch of candied orange peel.

Taste

Slightly drying at the start, opens into a sweet, creamy, oak led, complex flavor, with a caramelized citrus note.

Finish

Warming on the palate with a yeasty, cake-like mouth feel.
Respect to the
aging process.
Old Forester 2020 Birthday Bourbon
Old Forester 2019 Birthday Bourbon
Old Forester 2018 Birthday Bourbon
Old Forester 2017 Birthday Bourbon
Old Forester 2016 Birthday Bourbon
Old Forester 2015 Birthday Bourbon
Old Forester 2014 Birthday Bourbon
Old Forester 2013 Birthday Bourbon
Old Forester 2012 Birthday Bourbon
Old Forester 2011 Birthday Bourbon
Old Forester 2010 Birthday Bourbon
Old Forester 2009 Birthday Bourbon
Old Forester 2008 Birthday Bourbon
Old Forester 2007 Birthday Bourbon
Old Forester 2006 Birthday Bourbon
Old Forester 2005 Birthday Bourbon
Old Forester 2004 Birthday Bourbon
Old Forester 2003 Spring Birthday Bourbon
Old Forester 2003 Fall Birthday Bourbon
Old Forester 2002 Birthday Bourbon