Old Forester 2012 Birthday Bourbon
For this bourbon, the malt ratio was increased in our mash bill before putting it into the fermenter, which resulted in a noticeably nutty spirit. Once barreled, the barrel was stored high up on the 4th floor of Warehouse H, where it experienced a balanced maturation. This lofty location gave an unusual amount to the Angel's Share, resulting in a richly intense flavor concentration.
2013 Ultimate Spirits Challenge - 95, Ultimate Recommendation
Kentucky Monthly - "Even if it weren't called Birthday Bourbon, it would make a mighty nice gift."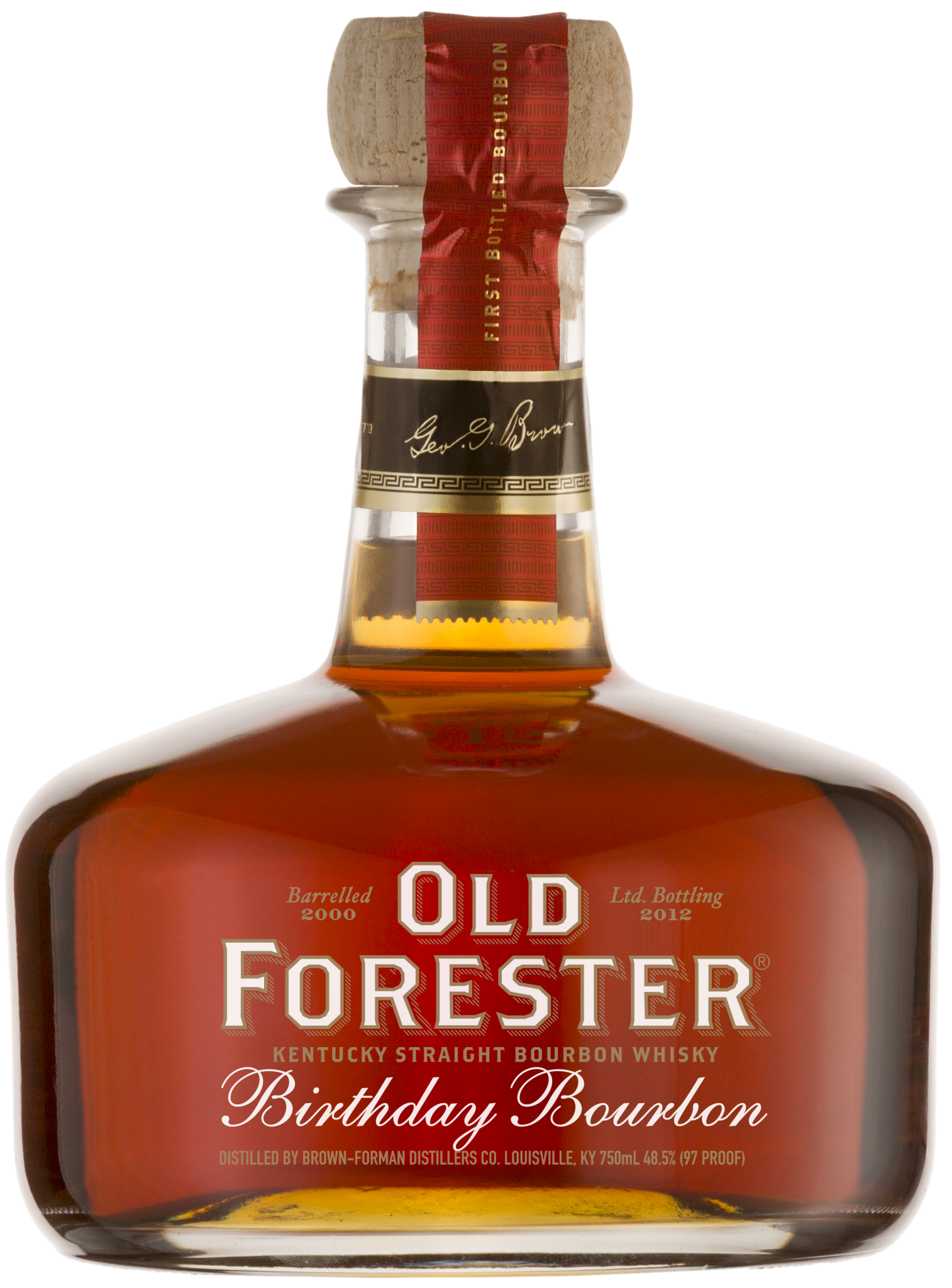 Aroma

Reddish orange. Rich and elegant with sweet notes of caramelized orange peel, honeysuckle, vanilla, marzipan and toasted marshmallow oak.

Taste

Full of ripe fruit character with oak sweetness, warming spices and almond nuttiness.

Finish

Long and warming with a delicate honey combed oak note.
Respect to the
aging process.
Old Forester 2020 Birthday Bourbon
Old Forester 2019 Birthday Bourbon
Old Forester 2018 Birthday Bourbon
Old Forester 2017 Birthday Bourbon
Old Forester 2016 Birthday Bourbon
Old Forester 2015 Birthday Bourbon
Old Forester 2014 Birthday Bourbon
Old Forester 2013 Birthday Bourbon
Old Forester 2012 Birthday Bourbon
Old Forester 2011 Birthday Bourbon
Old Forester 2010 Birthday Bourbon
Old Forester 2009 Birthday Bourbon
Old Forester 2008 Birthday Bourbon
Old Forester 2007 Birthday Bourbon
Old Forester 2006 Birthday Bourbon
Old Forester 2005 Birthday Bourbon
Old Forester 2004 Birthday Bourbon
Old Forester 2003 Spring Birthday Bourbon
Old Forester 2003 Fall Birthday Bourbon
Old Forester 2002 Birthday Bourbon