Old Forester 2015 Birthday Bourbon
This vintage had experienced an unusually long, 6-day fermentation; the resulting spirit when barreled was matured in the same warehouse location, near a window and close to a heat cycling duct, exposing the barrels to very high temperatures. This maturation resulted in extremely robust and intense wood-derived characteristics.
2015 Wine Enthusiast - 92
Liquor.com - 85, "Long and woody layered with notes of dark fruit, caramel, corn and cocoa."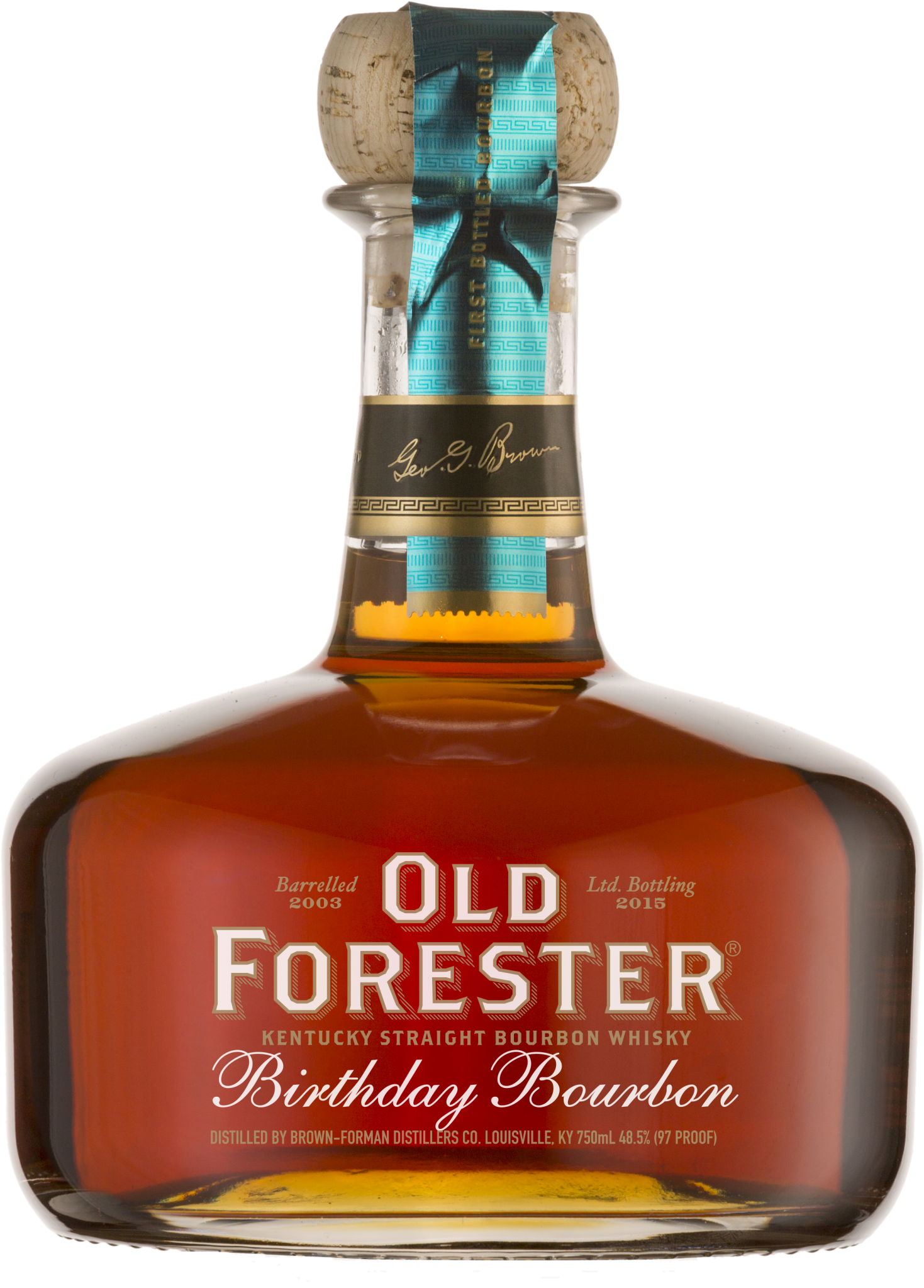 Aroma

Orange-tinted honey. Layers of oak, both resinous and toasted, merge with a medley of tobacco leaf, dry herbs and nut character.

Taste

Warm mulled spice and nutty spice notes, all subtly sweetened with a touch of honey.

Finish

Warming and dry with a long, smooth, nutty character.
Respect to the
aging process.
Old Forester 2020 Birthday Bourbon
Old Forester 2019 Birthday Bourbon
Old Forester 2018 Birthday Bourbon
Old Forester 2017 Birthday Bourbon
Old Forester 2016 Birthday Bourbon
Old Forester 2015 Birthday Bourbon
Old Forester 2014 Birthday Bourbon
Old Forester 2013 Birthday Bourbon
Old Forester 2012 Birthday Bourbon
Old Forester 2011 Birthday Bourbon
Old Forester 2010 Birthday Bourbon
Old Forester 2009 Birthday Bourbon
Old Forester 2008 Birthday Bourbon
Old Forester 2007 Birthday Bourbon
Old Forester 2006 Birthday Bourbon
Old Forester 2005 Birthday Bourbon
Old Forester 2004 Birthday Bourbon
Old Forester 2003 Spring Birthday Bourbon
Old Forester 2003 Fall Birthday Bourbon
Old Forester 2002 Birthday Bourbon